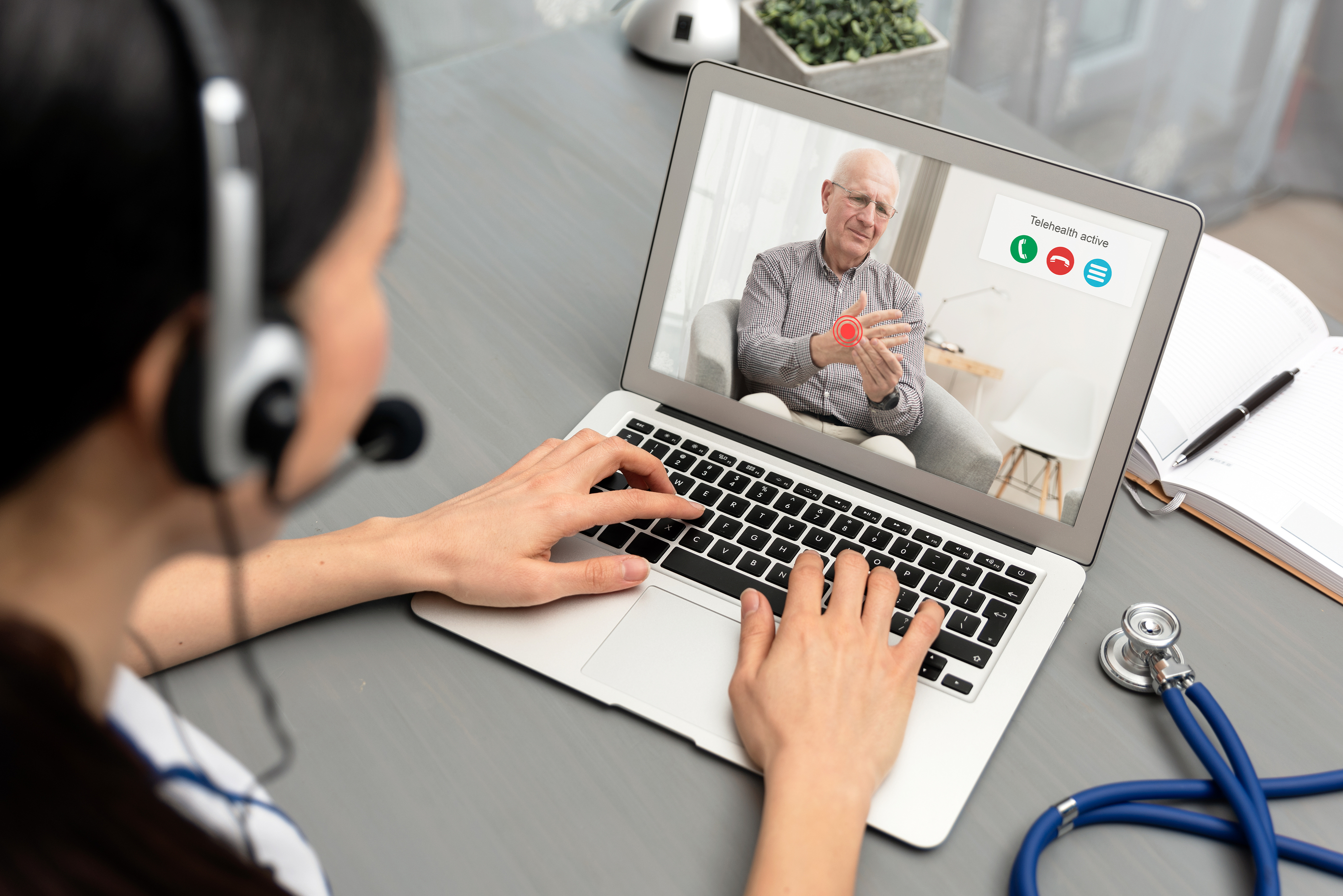 Great News! Empower Physical Therapy & Aquatics Institute now offers Telehealth!
What is telehealth?
Telehealth (also known as telemedicine or telerehab) is a type of treatment that allows you and our physical therapists to interact over a live audio and video connection in order to maximize care while you are not able to receive treatment at our clinic. A telehealth appointment can easily be scheduled, so we can continue to provide you with physical therapy services during the coronavirus pandemic.
How does it work?
Through a live audio and video feed over your computer, laptop, tablet or mobile device, our therapists can connect directly with you to review your current complaint(s), as well as observe and assess your range of motion, functional mobility, and exercise form and technique. A telehealth consultation is very similar to a video conference. If you have ever used Skype on a computer or FaceTime on your phone, telehealth will feel very familiar.
Once you schedule the telehealth consultation, you will receive a link that allows you access to join the visit at the scheduled time. You will need to give the telehealth application permission to access your camera and microphone, as you would in a videoconference. The therapist will then join the meeting and start your physical therapy session. For your session, please wear workout or flexible clothing to assist with any necessary assessments and with exercise to avoid restriction and limitation of your movement.
After the initial consultation, we will design a treatment plan that may include a home exercise program appropriate for you and your condition(s). Then, we'll use different means of emailing or messaging your videos or pictures with instructions on what you need to do for your treatment and on proper exercise form and technique for your home exercise program, where applicable. This assures that you are doing the necessary movements for treatment and exercising correctly, so you gain optimal benefits and avoid injury, further aggravation or flareups of your condition(s).
Download Telehealth Consent Form
Please download and complete the Telehealth Consent form before your first telehealth session.
You can book your next Telehealth appointment anytime via our website:
Book Your Telehealth Appointment Now!
Once confirmed, you will receive a link via text or email to our virtual office.
At the time of the appointment, click on the link and you will be placed in our virtual waiting room where Maryam will join in.
We have also added an all-new Home Exercise Program via links which Maryam will send you. There you will also receive video and audio instructions as well as the option to print and confirm when exercises have been completed. You will also be able to chat with and ask Maryam questions regarding the exercises.
We look forward to your next visit.